The annual September Purchasing Festival, the horn has been sounded. TouchwoGroup also took this opportunity to start the September King of Champions Tournament, aiming to inspire all of Touchwo friends to come up with the best conditions and achieve the best results. Let's face the Champions League together and prove ourselves together!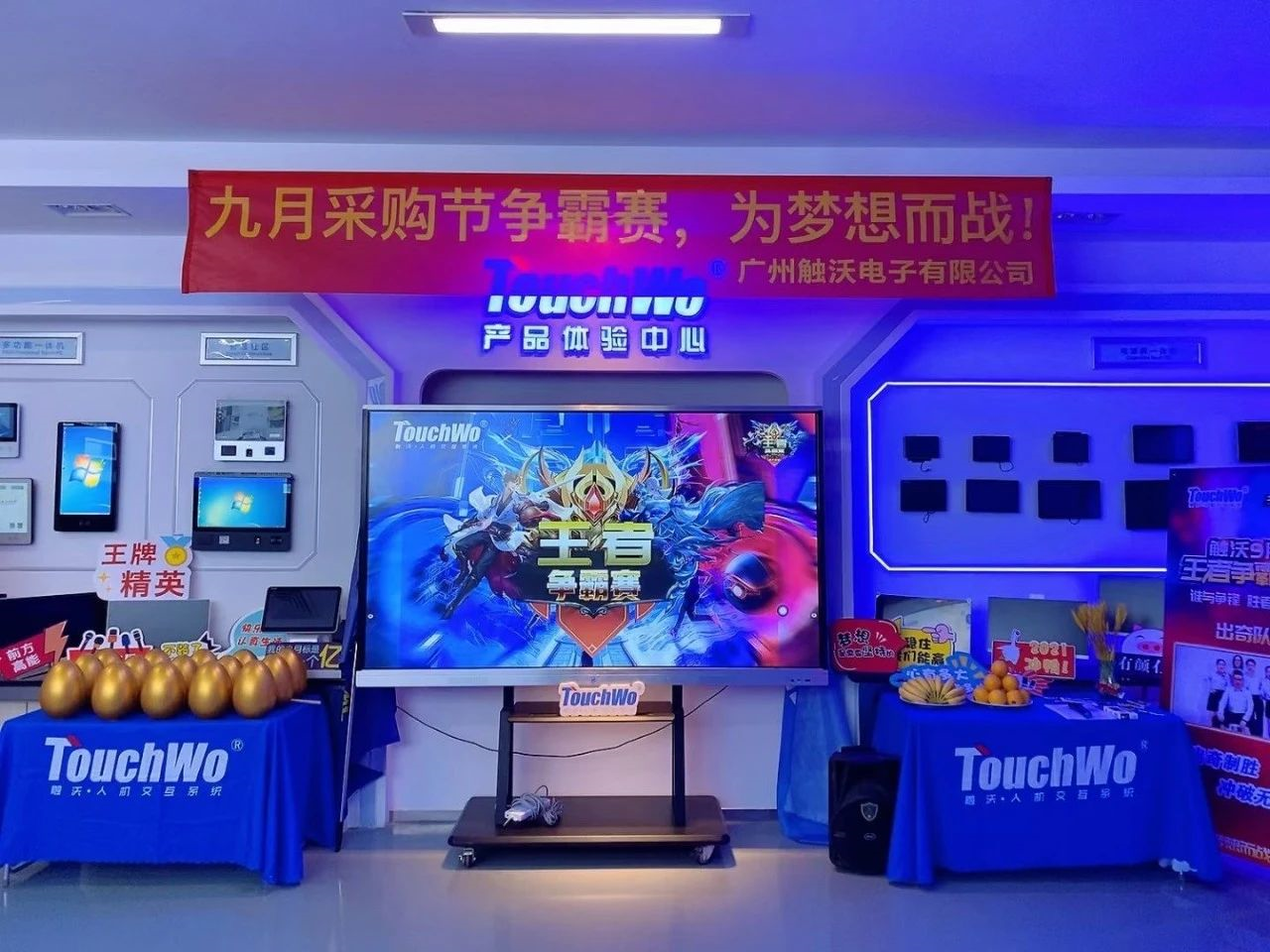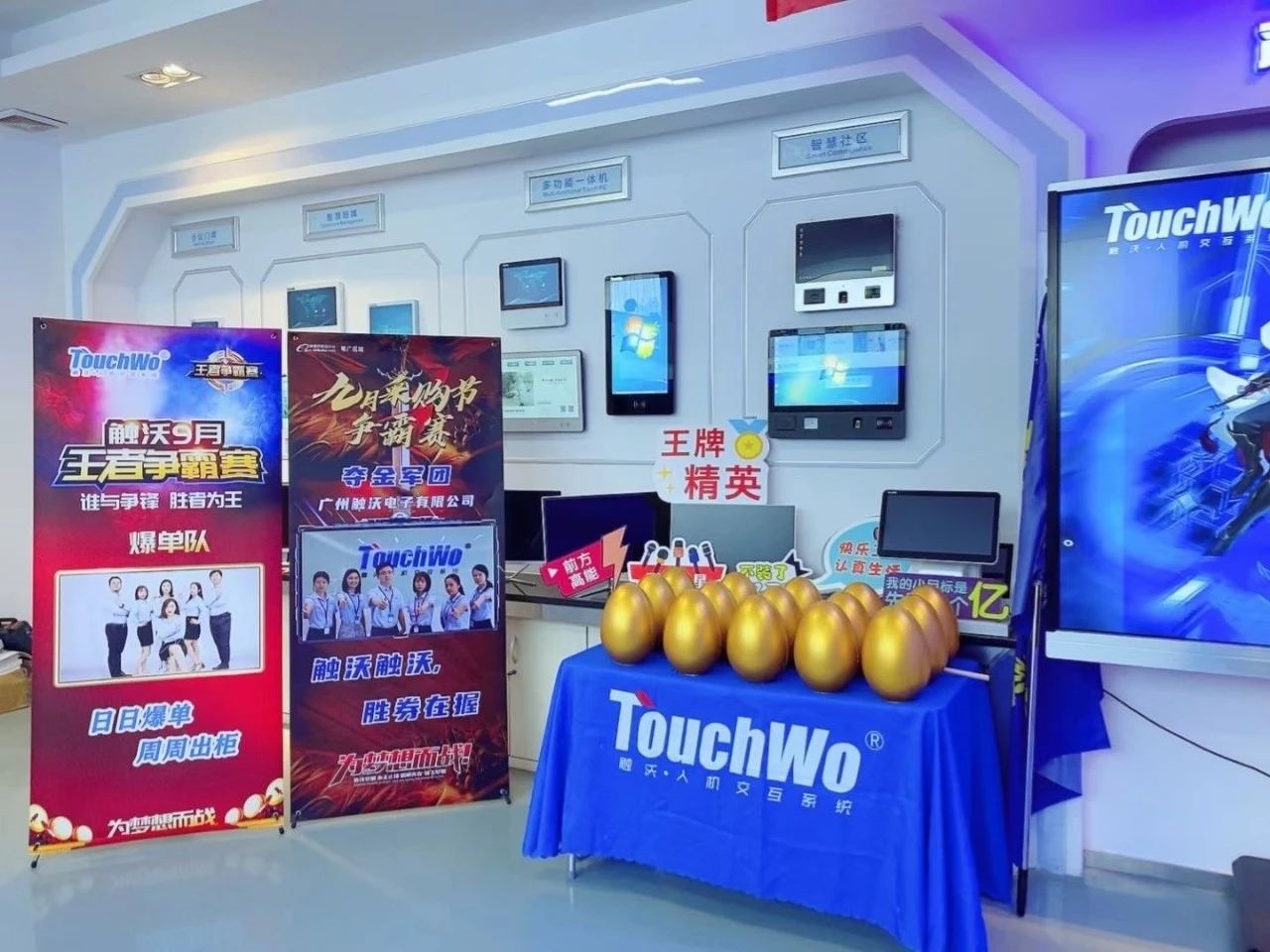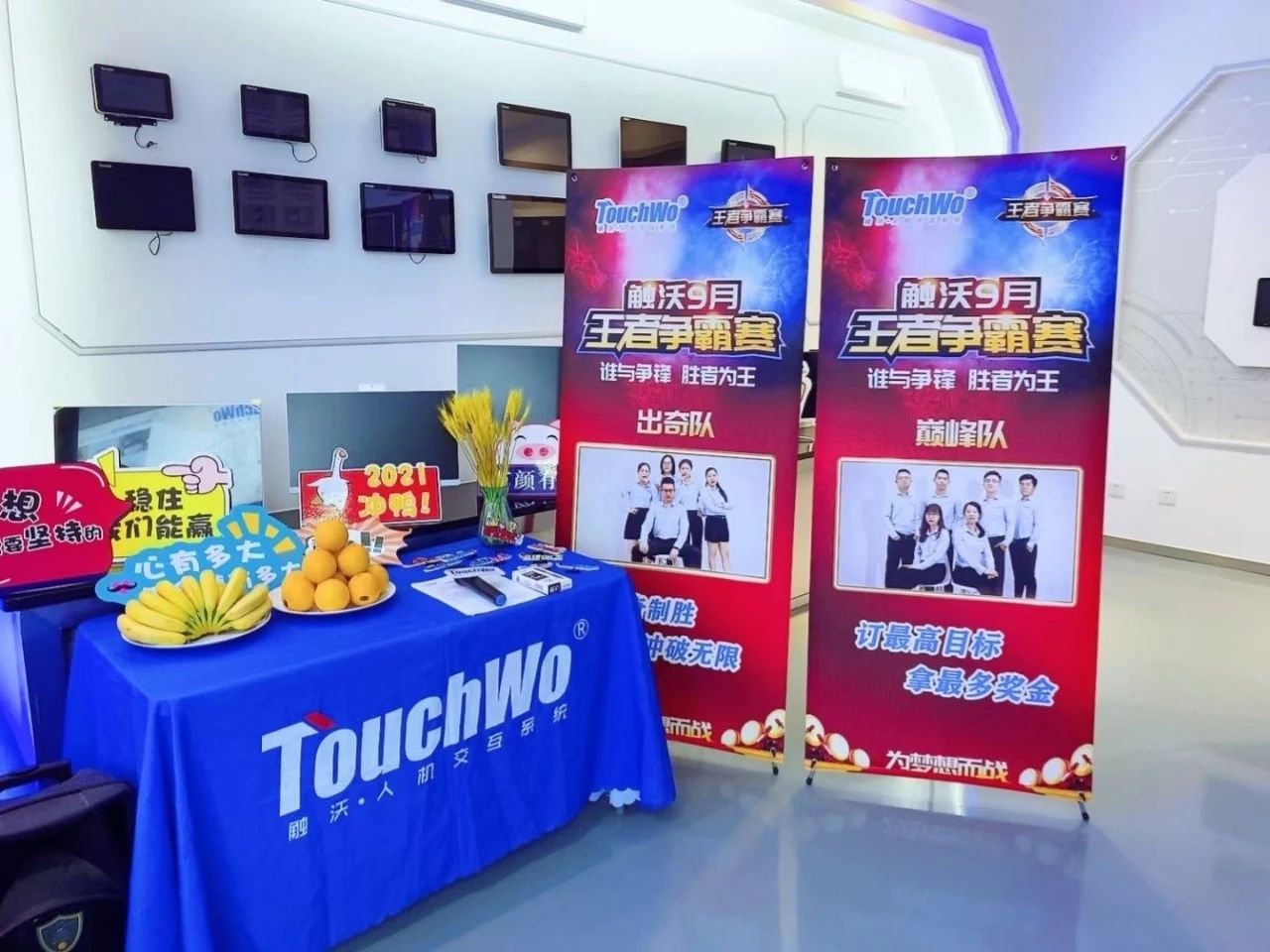 Touchwo has been established for twelve years. In the past twelve years, Touchwo has grown from a small company to a hightech enterprise integrating R&D, manufacturing, sales and service of touch products. Now it has a full range of flexible production systems from product structure design, sheet metal processing, touch screen production, and complete machine assembly. It also has a professional R&D laboratory, a dustfree workshop, 10 advanced production lines, and the annual production capacity of the integrated machine is as high as 10 Million units.
In order to reward and encourage the Touchwo family, theTouchwo 2021 Tournament is launched! In this competition, all marketing personnel are divided into 3 teams, namely, the single team, the pinnacle team and the surprising team. And set up multiple level awards, team PK awards and individual PK awards. The aura of the world's top 500 sales executives is a must.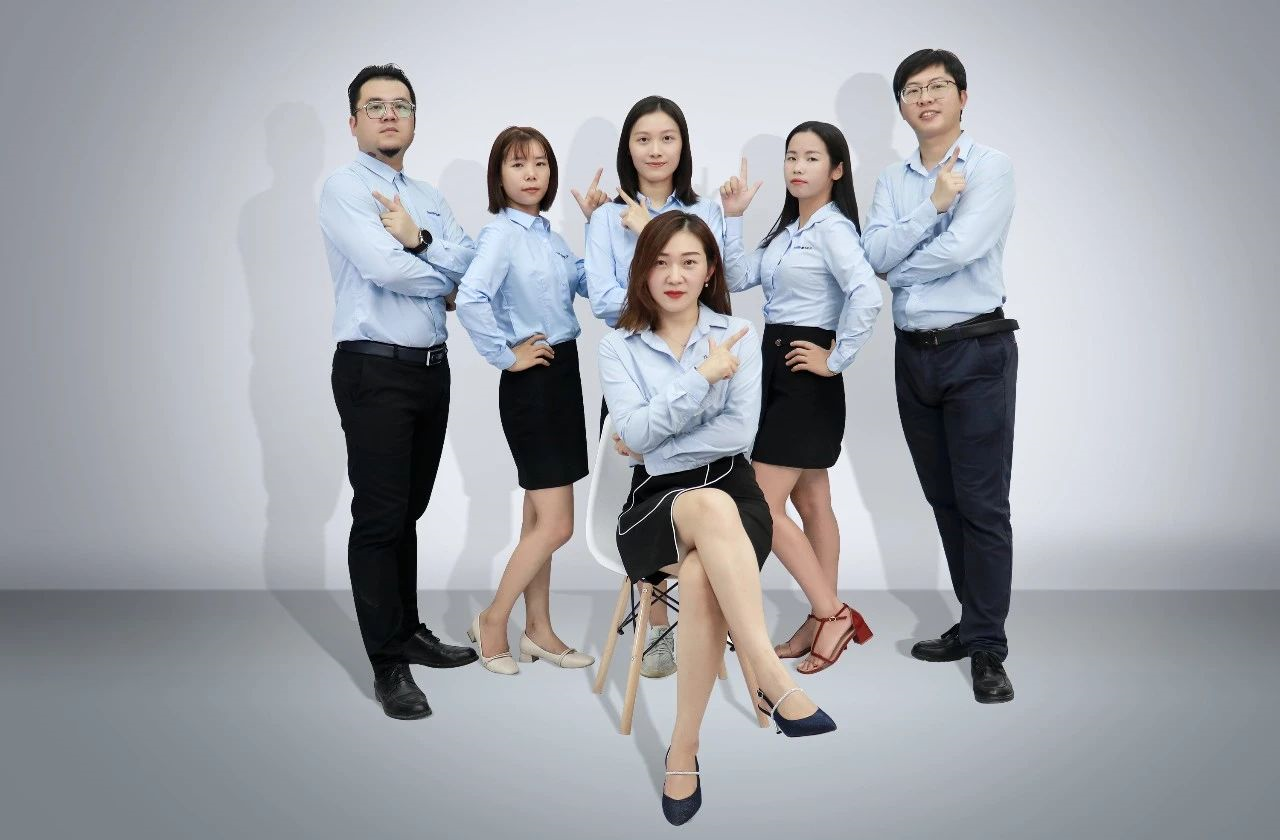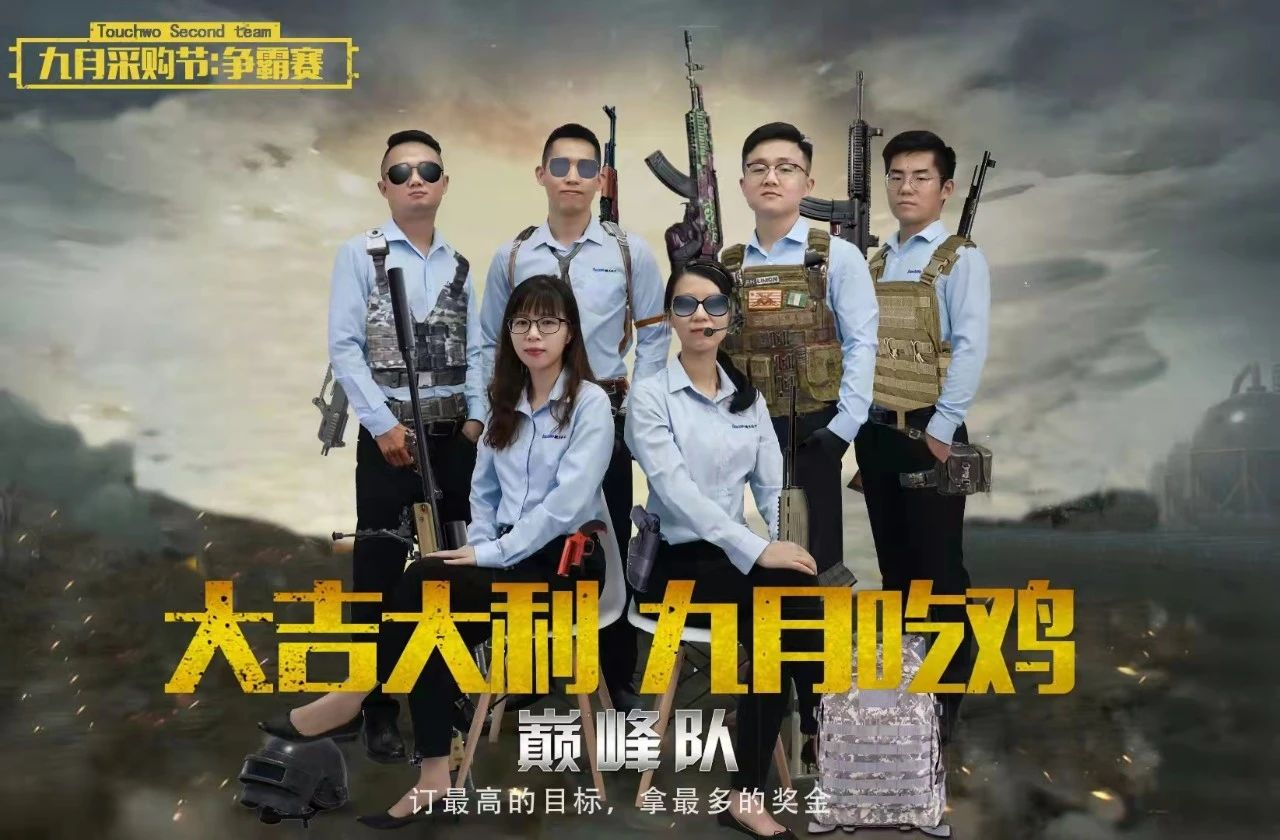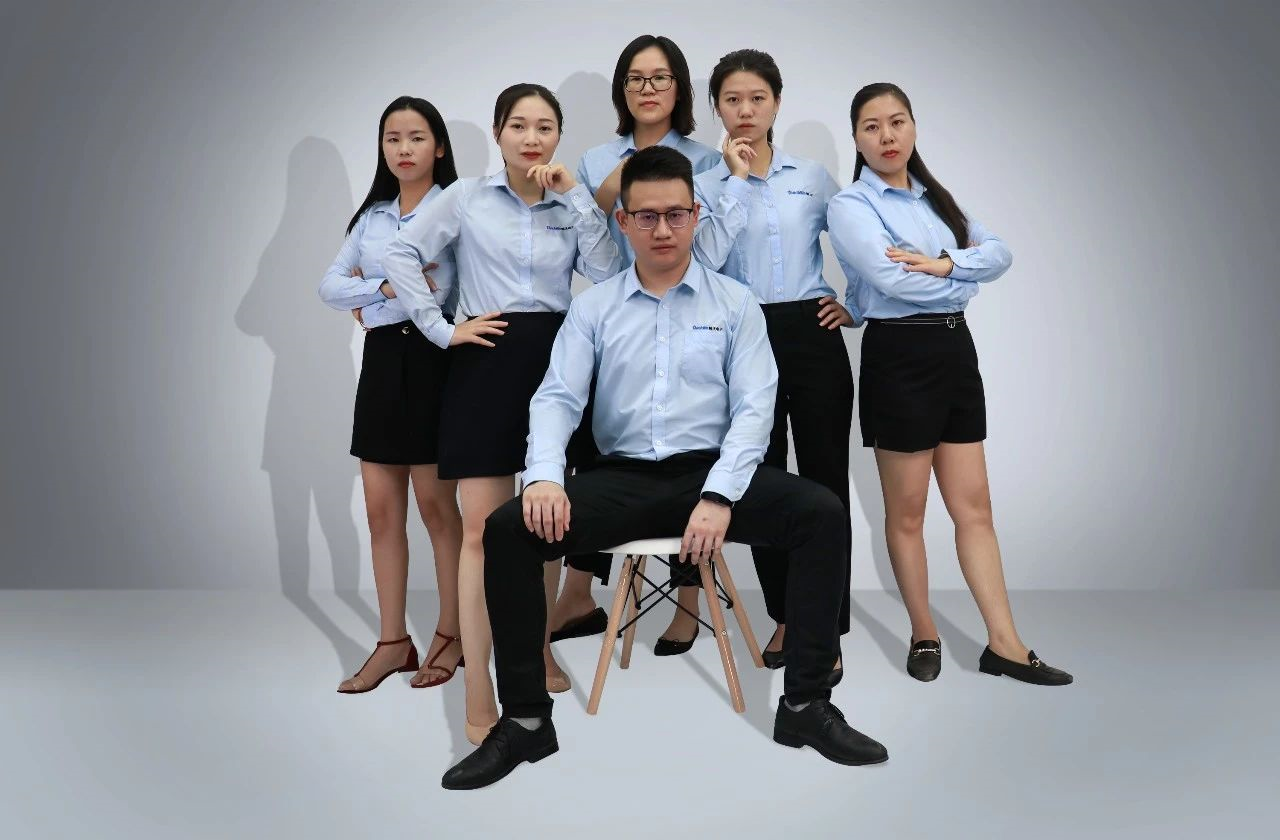 The purpose and significance of Touchwo's 2021 Championship is to enhance team cohesion, so that everyone has a common goal and direction, and exerts collective strength. To strengthen the team's sense of purpose, the reason why it is necessary to have a sense of purpose is because the development of the enterprise requires everyone to work together.
To enhance ability and stimulate potential, Touchwo has cultivated an excellent team with Internet thinking and modern marketing concepts on the ecommerce platform. This competition will help stimulate the potential of the team and sprint to higher performance! Through the PK competition, we will create a better team for Touchwo.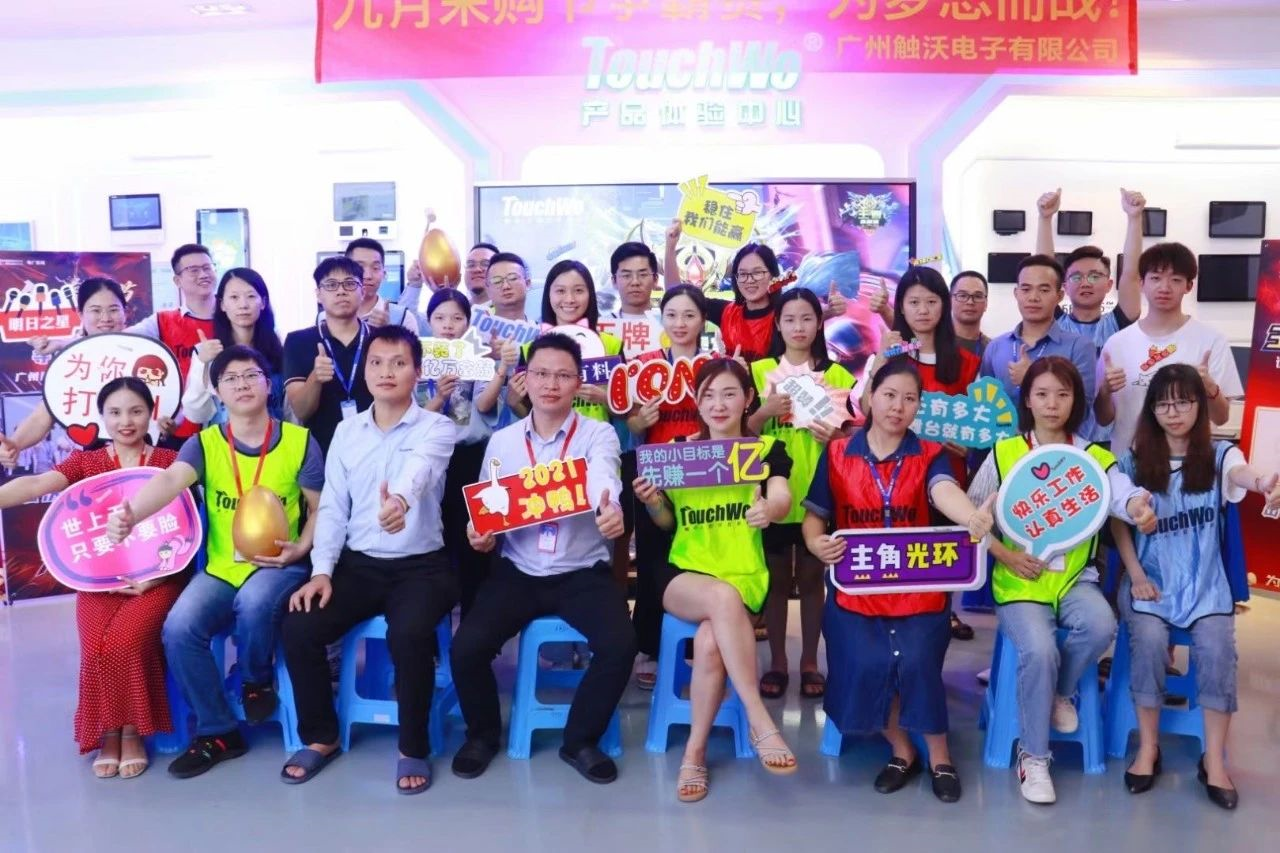 The September Hegemony Tournament has officially kicked off, so let's drop in as much as you like. Go to the goal, fight for honor, come on, Touchwo warriors !