From October 23 to October 25, 2021, the 16th International Internet of Things Exhibition will be held at the Shenzhen Convention and Exhibition Center. Touchwo will bring smart medical touch display devices, smart food ordering machines, smart industrial control solutions and smart campus solutions to the show. We sincerely invite you to come to the scene!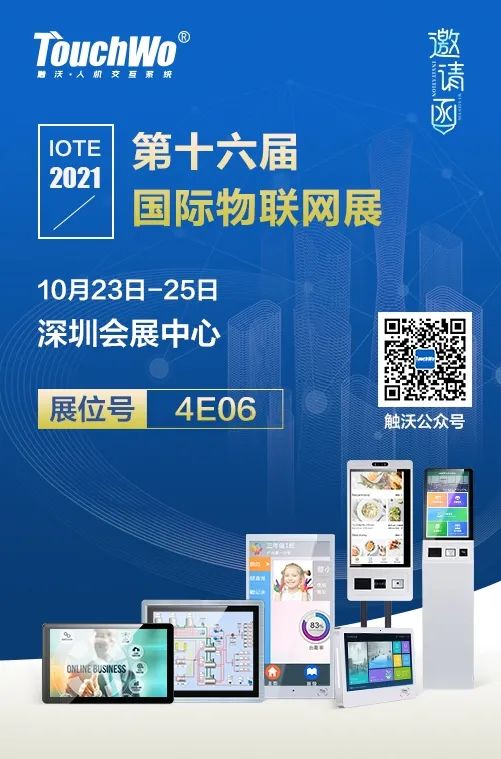 Overview of the 16th International Internet of Things Exhibition
The IOTE 2021 16th International Internet of Things Exhibition·Shenzhen Station is a complete industry chain about the Internet of Things, with more than 100,000 professional visitors; an exhibition area of 52,500 square meters; and 800 exhibitors. Covers the perception layer, network layer, computing and platform layer, and application layer of the Internet of Things, involving RFID, sensors, mobile payments, middleware, short-distance wireless communications, low-power wide area networks, big data, cloud computing, edge computing, cloud platforms, Internet of Things technologies such as real-time positioning.
A highlevel international event that showcases comprehensive solutions and successful applications in the fields of new retail, industry 4.0, smart logistics, smart cities, smart homes, smart grids, anticounterfeiting, personnel, vehicles, military, assets, apparel, books, environmental monitoring, etc. .

Touchwo Bright
Touchwo was founded in 2009. It is a hightech enterprise dedicated to the research and development, manufacturing, sales and service of touch products. The product has passed multiple certifications and qualifications.
Touchwo capacitive touch all-in-one equipment, including capacitive touch all-in-one machines, self-service ordering machines, industrial control all-in-one machines/displays, smart class cards, conference door numbers, face recognition equipment, etc., can be applied to commercial display places, automatic industrialization, and smart medical care Equipment, new retail industry, smart campus, smart community, etc., to meet the needs of different customers.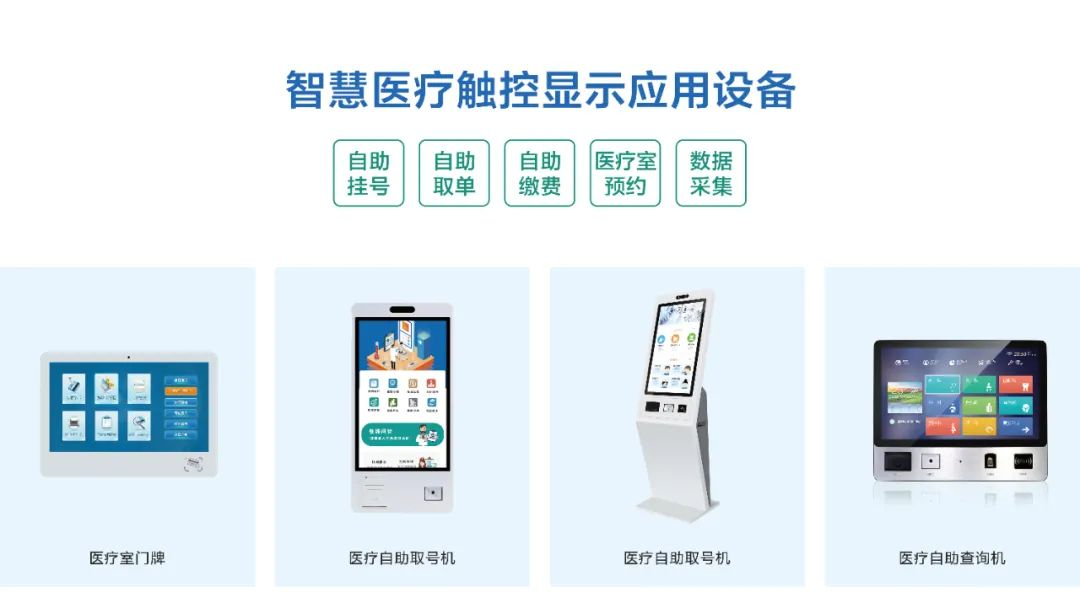 We are here waiting for you!
Exhibition: The 16th International Internet of Things Exhibition
Exhibition time: October 23-October 25, 2021
Venue: Shenzhen Convention and Exhibition Center
Touchworth booth: 4E06