The epidemic has given birth to a batch of smart medical solutions and hardware devices that serve prevention and control, making smart medical care more intelligent and convenient. Recently, Touchwo Android touch screen all-in-one machine is used at the entrance of the hospital operating room as a surgical information display screen to display surgical information through the screen to improve work efficiency, reduce intrusion of irrelevant personnel, improve safety, and enhance the overall image of the hospital.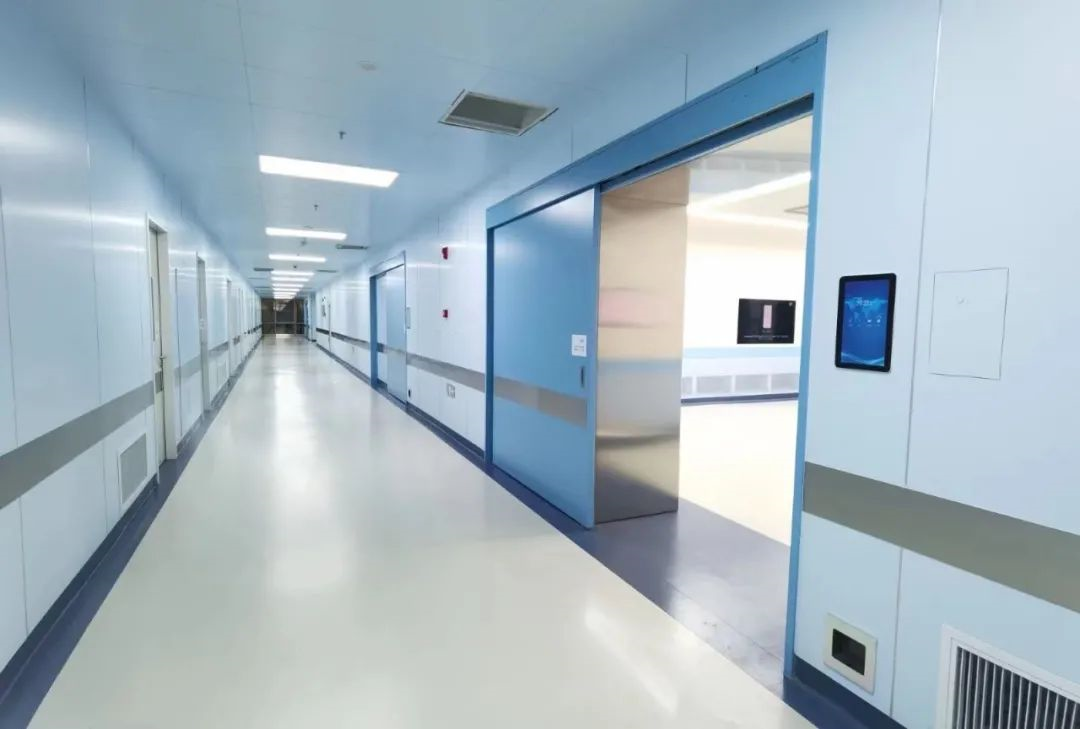 Touchwo all-in-one is available in black and white, which is in line with the visual effects of the medical industry. 10-point capacitive touch, 3ms fast response, full-view high-definition screen, can bring users a comfortable visual experience. Equipped with Android or windows system, supports 24 hours continuous operation.
In addition, the TouchWo all-in-one has strong compatibility, rich expansion interface development, and built-in powerful industrial control motherboard, which can meet the stable operation of various value-added applications and ensure the normal working state of the all-in-one. Industrial-grade protection is adopted, and water droplets and dust are effectively prevented from entering the inside of the machine through the full bonding process. It has good heat dissipation and insulation, with a breakdown voltage of up to 6000V, corrosion resistance and salt spray resistance. Effectively resist the unstable voltage environment, add electromagnetic ring anti-jamming electrical components, and the whole machine can reach EMC anti-jamming standards.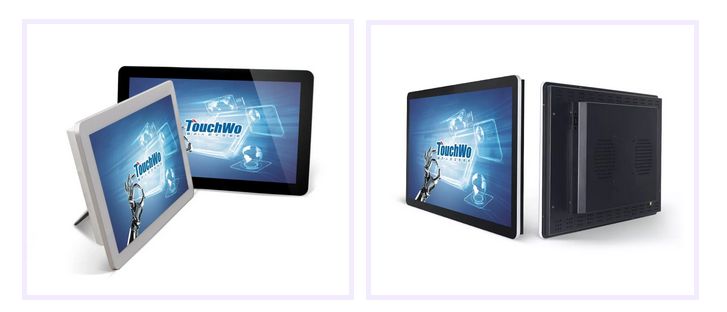 TouchWo all-in-one machine, commonly used in medical house numbers ranging from 7 inches to 21.5 inches, high-definition display, intelligent operating system, supports developers to develop applications independently. The all-in-one machine has a high-end and beautiful appearance, and can be installed at the entrance of doctor's office, nurse's station, toll window, etc., and can cooperate with the software to display the current patient's name, number, doctor's name, and office name.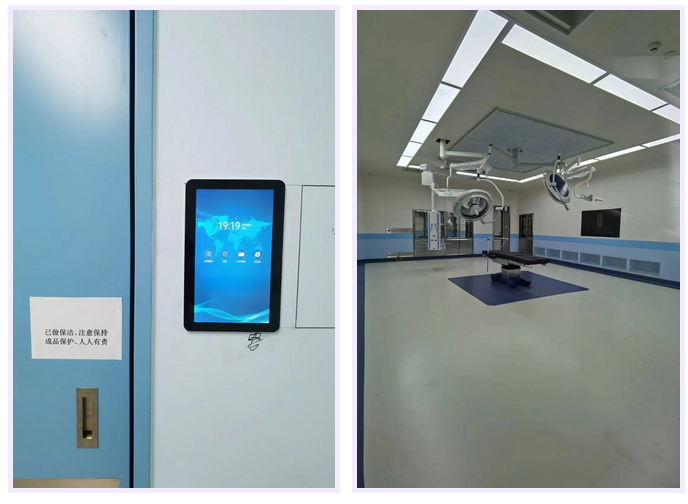 TouchWo all-in-one is used for medical house number display, supports horizontal and vertical display, can be wall-mounted or recessed, and supports customization. In addition to being used for medical display information, it can also be used as auxiliary medical equipment and self-service equipment.
According to the needs of the medical industry, Touchwo has specially developed medical professional touch devices that can meet the safety regulations and performance of the medical industry. It has stable operation and processing capabilities, and can operate continuously for 24 hours. At the same time, customized motherboards can be certified by EMC. Controllable quality and better performance.