In the intelligent age, industries such as big data, algorithms, and the Internet of Things are closely integrated. Especially in recent years, new technologies have brought comprehensive innovations and diversification of new market patterns. Today, I will introduce Touchwo's new product-the GDE series of multifunctional all-in-ones, and see how this new product integrates intelligent concepts into the services of terminal devices and brings a new experience to customers.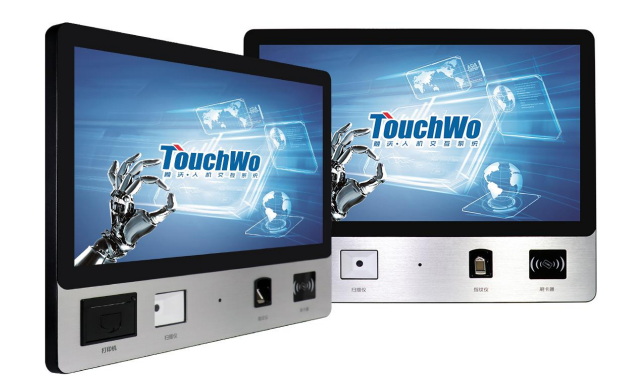 Simple design for all industries
The color of the fuselage is black and silver, with high-definition 1920*1080 resolution. Horizontal display, optional GDE 15.6-inch and 21.5-inch size; vertical display, optional GDC 15.6-32 inch. Abundant matching interfaces, customizable multiple serial ports, USB interfaces and support compatibility with most industrial control configuration software.

The design of the whole machine is simple, and the front panel is flexible and quick to replace peripheral equipment. The porous new three dimensional heat dissipation design, the heat dissipation effect is better. Industrial-grade leakage protection switching power supply with high safety. The surface can be treated with a smooth or matte surface, which supports more refined industrial operations and has no blind spots when touched.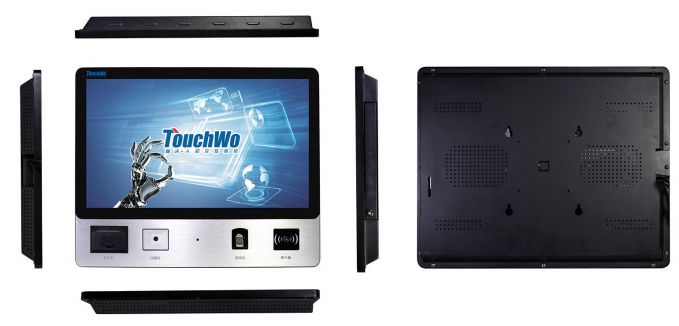 Multifunctional custom service
Provide diversified customized services and quick customization. The wide range of components and accessories of this all-in-one machine is a pleasant surprise, fully demonstrating the integrated design language.Support card reader (ID card reader, IC, ID card, etc.), fingerprint scanner, two dimensional code scanner, receipt printer, binocular camera, GPS module, 4G module functions, etc., and also support color, silk screen LOGO, text And other personalized customization.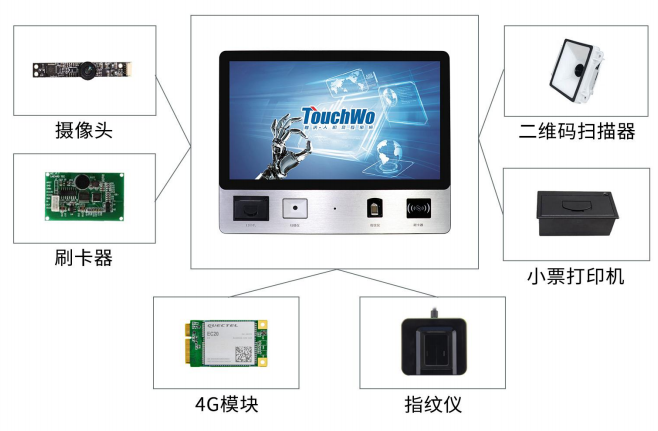 Scenario application
Touchwo GD series multifunctional all-in one machines are widely used in automatic ticket vending machines, ticket label printing, selfservice banking terminals, instruments, medical equipment, queuing machines and other fields.
Stable and durable, easy to operate, rich in functions, etc., it is a new type of terminal touch device with high appearance, high experience and high security. We hope that Touchwo family products can integrate with the development of the market, continue to innovate, and help new smart experiences. upgrade.
Touchwo touch all-in-one machine and interactive software can also be flexibly used in education systems, corporate meetings, advertising queries, games and entertainment, industrial control, military command and other industries. Products have passed high-tech products, ISO9001, CCC, CE, RoHS and energy saving certification, welcome to consult!